Domestic Bulk LPG & Services
At Kensys Gas we have in stock gas cylinders ranging from:
3kg
5kg
9kg
15kg
Cooker  Top
Solar Lamp
Solar Torch
Two plate gas stoves, including bull nose regulator
Call our team to check availability.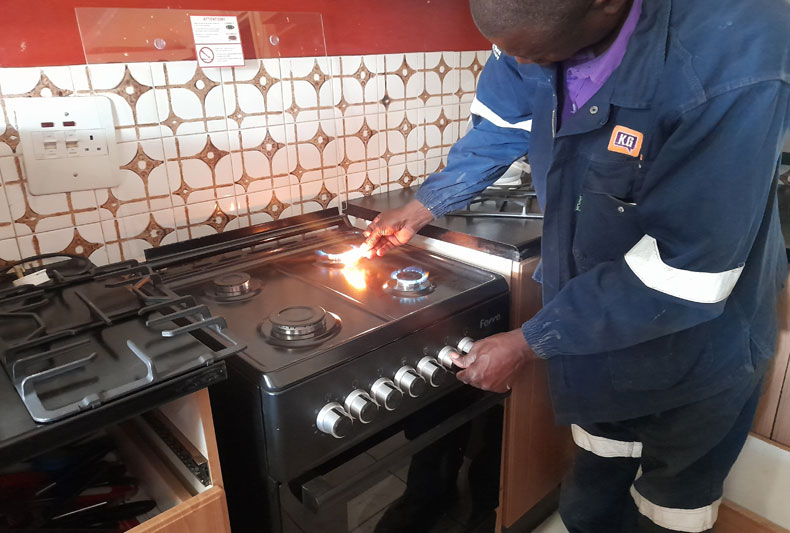 Home LPG Cylinder Supply & Services
If you're usage is less, or space is at a premium, then a cylinder supply is the perfect option. You can enjoy all the same great benefits of a bulk supply, but with added flexibility. So whether you need Kensys Gas cylinders for your central heating, gas powered stove, portable heater or BBQ, we've got you covered. No hidden costs. No Hassle. Just great service. The versatility of LPG cylinders means that they have many different uses around the home.

Domestic LPG heating & cooking
If you're looking for an LPG supply for heating your property or powering a gas oven in your kitchen, then our 4 x 48kg gas cylinders / bottles provide a compact, easily delivered solution. With a changeover valve, when one bottle runs out, you'll automatically be switched over to a new, full cylinder, giving you plenty of time to place an order either over the phone.

Switch now
If you've got a gas powered Barbecue (BBQ/Braai) or patio heater in your garden then the3kg; 5kg; 9kg or bigger size leisure LPG cylinder is the perfect size. You can pick up a cylinder from any of our depots and stockists, which can be easily found using our stockist finder tool to make things even easier, you can buy a cylinder online and we can deliver it straight to your door at no additional cost.